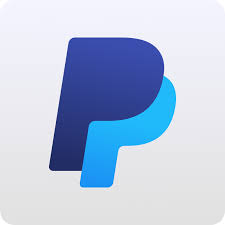 There are many payment tools and applications which are used around the world, but PayPal remains the best one among all these applications. The popularity of the application can be calculated by the number of users it has around the globe. You can easily find many people around you who are using Paypal as their primary payment app. 
If you are also a PayPal user, then here is news for you. Now PayPal has announced a referral program in which PayPal users will have the opportunity to get up to $100 by referring it to another person. This payment gateway has made many of its users happy with its referral program. 
The scheme of PayPal's referral program goes back to the time when it was newly launched. They started a referral program at that time. In that program, any person who opens an account on PayPal was offered $20. And after that, if they would refer it to another person then they will get another $20. Due to this scheme, the application became very famous and people started using it in high numbers. But later they removed this scheme because they had already generated the required popularity. 
But now, after such a long time, it has introduced a referral program again. Though it's been a number of payment applications in the world. It ranked top and had many uses. But recently in the past couple of years, the popularity of the app has decreased as well as the number of users too. 
The reason behind this decline is that they have a lot of competition in the market now. Every day, a new application is launched. There are many new payment methods that have gained ranking and have made payments to relaunch this scheme. Even bitcoin has emerged as a big alternative to too many. It can be difficult to say that this is the prime reason behind relaunching the program. But this could be one of those. Well, whatever the reason could be they have this program back into action and all the users can benefit from this. 
$10 PayPal for every referred user
This PayPal referral program is for those who have a US PayPal account. And the account also has a good state. So if you're someone that thinks that is a relatable condition for you, then you should go further in this article to understand the entire referral program in which you can earn $10 for referring it to other users.
There is also one thing related to this referral program if you are referring to another user with which you get 10. But with you, the user as well will receive $10 if they install the app and complete a successful and legit transaction within 14 days of installing. The meaning of a legit or successful transaction is that the referee should make a payment of $100 and the payment should not be redirected to the payment maker or reversed or returned. 
Now let's understand how you can create the reference link for your PayPal account:
First, you will have to log in to your PayPal account.
Then you will need to visit the page of referral link
When you have completed the previous steps post you will need to tap on the option of share invite or choose contacts for completing the process 
This is an interesting scheme from which many users have benefitted. Make sure that when you share the link with anyone, you also tell them that you will earn the commission format for their logging in or installing the application. And after completing their first transaction within 14 days, they will also receive the commission.