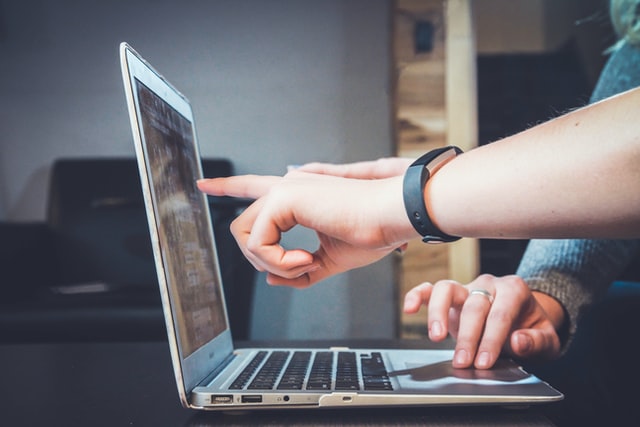 Digital marketing is a big world that has many aspects to it. It is not possible for a newbie to know all of it. The main aspect of digital marketing controls all your website performance in search engine optimization. The target of search engine optimization is to bring your website ranking in the search engine results. It is not easy to rank your website, at least not at the start. But with time it is possible to rank your website or webpage higher in the search engine results.
SEO as well as many factors that influence your website performance. You surely have seen many ways and factors affecting your website SEO optimization. One of these is backlinks. With backlinks, you can get better link juice to your website. Backlinks are of two types: nofollow links and dofollow links. You can use either one depending on the results and requirements. 
Whenever you find a backlink or any link, linking to a website the easiest way or the most popular way to do that is by anchor text. Anchor text carries a lot of significance with itself. You might have observed in several articles and blogs too by yourself. But if you are not completely aware of the word then you should not be worried because in this blog we will explain to you everything related to anchor text and its significance in the SEO of your website. 
What is Anchor Text?
Anchor text is the text which carries the hyperlink to the website or the web page that you want to show your audience or has some kind of significance or relevance to the article that you have written. Anchor text can be understood with the word anchor itself. Anchor means fixing something and the link is fixing the article for the search engine and viewers.
The anchor is the highlighted text which can be clearly seen by the reader. You might have come across this in various articles earlier as well. If you are regular on our website then you must have untied anchor text in all our blogs. This helps our webpage, content, and website to rank higher and be more search engine optimized. It not only provides link juice but internal lining can give more traffic to your previous content as well.
Role of Anchor text in the ranking of your Blog and the other benefits along with it
Anchor texts are a great bridge for making the ranking of your article or web pages better. There are many different aspects of search engine optimization that affect your website's performance. Our matter of concern today is the anchor text. It has many benefits for the SEO of your website. Some of the most significant ones will be discussed by us in his blog to help you understand the functionality better.
The first advantage of anchor text on your website performances is that it can help your website decrease the bounce rate. If you are putting an anchor on the link that you are directing your readers to by indicating what it will be about then there are higher chances that they will stick to it. 
Adding the anchor text brings more detail about the link that the viewer will be heading towards. Putting text like reading more or checking here is not very descriptive.
The second one is very simple and basic. If you are providing detailed anchor texts for the hyperlink then the readers will benefit from it. It will be easier for them to understand the content early and increase the informative aspect of the content.
Final Words
In this blog, we have explained the text. The meaning, benefits, and usage in the search engine optimization were the main areas of concern of this blog. Anchor text is a very common practice that is performed by many new and established bloggers and website owners. We also link our older blogs and pages in our content through anchor text. There are plenty of SEO-related benefits of anchor text and it makes it easier for the audience as well.