Want to make the legal operation of your firm efficient? But can't decide which legal case management software can be best for you. Well, if you are looking for the best legal billing software, you have landed on the right blog. In this blog, we will compare two prominent legal billing softwares, CaseFox and Filevine. We will compare the pricing and features. This comparison will help you decide which platform can be better suitable for your firm. So let's dive in and explore both the softwares.
Filevine Vs CaseFox
1. Pricing
Pricing is a significant factor that can affect the buying decision. Pricing plays an essential role in the selection of legal practice management software. The cost of law practice management software can impact the budget in the case of solo practitioners and small firms. Most of the small firms and solo practitioners are looking for legal billing softwares that is affordable and serves the purpose. It is essential to consider the pricing of the software to ensure it aligns with your financial capabilities. Both CaseFox and Filevine offer different pricing structures that we will compare below:
a. Filevine Pricing
On the other hand, the pricing model of Filevine is based on a per-user price model. Also, the pricing of Filevine can be more expensive than CaseFox's entry-level pricing plan. Although we don't know the exact pricing of all the different plans that Filevine offers. But according to some users, it is more expensive than various other legal case management software in the market. The pricing plans that Filevine offers may be better suitable for big enterprise-level firms.
b. CaseFox Pricing
CaseFox offers three different pricing plans, Solo, Pro, and Enterprise. Solo is a free plan available for all solo practitioners with various features. CaseFox is a free legal billing software for solo practitioners. This plan can be an attractive option for users who are just starting legal billing software. Solo practitioners with smaller caseloads can opt for the CaseFox solo plan. As your caseload or firm grows, you can switch to other plans that CaseFox offers. CaseFox offers tiered plans on the basis of the number of users and features.
The pro plan of the CaseFox is the most popular one, this plan offers features. These features include unlimited cases/matters to work on, free SMS timekeeping, client intake forms, etc. You can also send multilingual bills/invoices to your clients. Legal professionals can run quick conflict checks to easily search for related case parties, etc. The pricing of this plan is $39 per user/month USD.
Lastly, CaseFox offers Enterprise plans. As the name suggests, this plan is most suitable for firms with enterprise-level needs. Usually, big firms with customization needs opt for this plan. The pricing of the CaseFox enterprise plan is flexible, it will depend on the customization needs and features.
2. Mobile App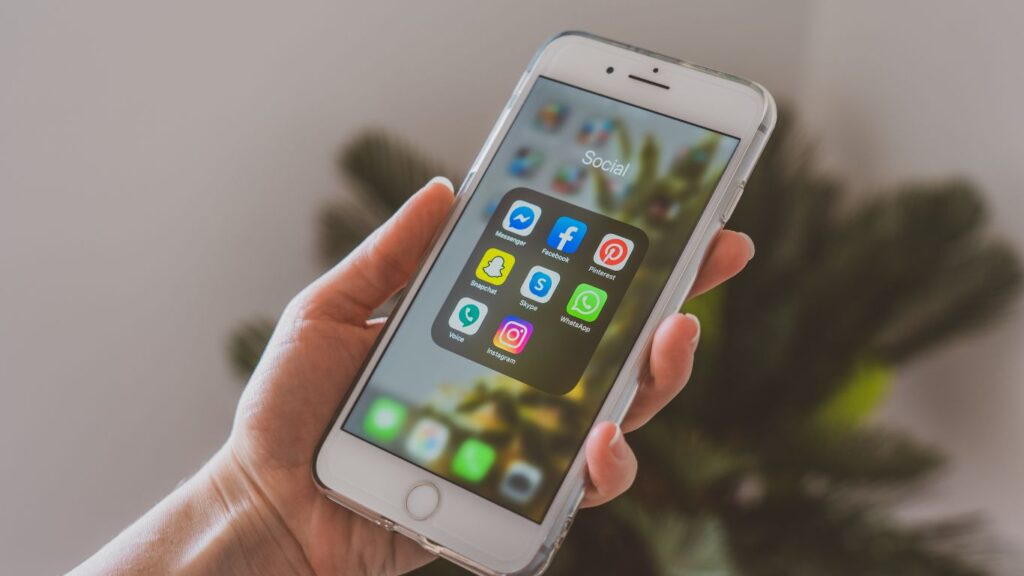 Mobiles have become a prominent part of our daily life. In a similar way, legal professionals and law firms are also embracing mobile technology these days. Most legal professionals and firms prefer legal case management software that has a mobile app. As the mobile app will enable them to manage their tasks, deadlines, and cases at their fingertips. Below, we will compare the mobile apps of both CaseFox and Filevine and see which one is better.
a. Filevine Mobile App
Filevine is a law firm's case management software that doesn't have a dedicated mobile app. This billing software for lawyers offers the mobile version of desktop software. Basically, the website of Filevine is compatible with the mobile versions of both Android and IOS. Because there is no dedicated app for mobile users, they might sometimes find it difficult to browse the software on their mobile devices.
b. CaseFox Mobile App
CaseFox has a mobile legal app for lawyers that is suitable for both Android and IOS devices. This app has a user-friendly interface and is easy to navigate. CaseFox app allows users to effortlessly track time, manage invoices, communicate with clients, and manage all the cases. Not just that with the mobile app, legal professionals can access all the data from anywhere and anytime they require. This legal app ensures that lawyers always stay connected with their clients and work even when they are away from the desk.
If you are looking for free case management software that you can easily use on your mobile device, then CaseFox is a better choice. The mobile app of CaseFox makes it the perfect Filevine alternative.
3. Client Portal
A robust client portal is essential for effective client communication, collaboration, and payments. With a client portal, legal professionals can stay in touch with their clients and share all the necessary details with them. For any legal case management software, the client portal is a crucial feature. Below, we will compare the client portal features of both CaseFox and Filevine.
a. Filevine Client Portal
Filevine lacks the feature of a client portal. For communication and collaboration, the users will be dependent on third-party integration tools. Or they have to communicate through emails, which is not that secure and time taking. The collaboration becomes a little difficult without a client portal feature.
b. CaseFox Client Portal
CaseFox offers a powerful client portal that enables lawyers to connect and collaborate with their clients. They can easily and securely communicate with their clients. Share all the sensitive information related to the case. Document and file sharing becomes more efficient with the help of client portals. Not just that CaseFox client portal feature allows legal professionals to collect payments as well. This means they can charge clients or pay any bills through the client portal.
When we compare the features and pricing of both CaseFox and Filevine, CaseFox really overtakes Filevine. CaseFox is a Filevine alternative & Competitor.
Table Of Comparison
| | | |
| --- | --- | --- |
| Features | CaseFox | Filevine |
| Mobile App | CaseFox has mobile apps for both Android and IOS devices. | Filevine doesn't have a mobile app. |
| Legal Calendaring | CaseFox offers a legal calendar feature that keeps lawyers organized and on track. | Filevine lacks an inbuilt calendar feature. |
| Client Communication | CaseFox offers a client portal for secure communication and collaboration. | No proper client communication tool is available in Filevine |
| Customer Support | CaseFox offers efficient customer service 24*7. | Filevine offers customer service only during regular business hours. |
| Online Payment | CaseFox offers secure online payment. | No inbuilt online payment option available. |
The Bottom Line

Your law firm's requirements and budget eventually determine which software between CaseFox and Filevine is suitable. CaseFox is a more affordable option that is appropriate for solo practitioners or small law firms. Whereas when we talk about Filevine is for law firms with complex needs and more budget. Choosing legal case management software not just depends on the budget but also on the needs of the firm. Before choosing any legal case management software for your firm make sure to book a demo or free trial with them. If you are choosing Filevine, you can switch to CaseFox because it is more affordable and easy to use. CaseFox makes a good Filevine alternative.