Finding the best legal billing software can feel overwhelming. With the array of law firm case management software available, lawyers and firms find it challenging to choose the right. Some firms may want software that offers robust billing and invoicing. While others may be looking for a software that offers advance time keeping and online payments. In this blog post, we will compare two popular legal case management softwares CaseFox and CosmoLex. Both these softwares have their own set of features and advantages.If you are a legal professional or firm struggling with confusion between CaseFox and CosmoLex. This blog can be helpful in making informed decisions. We will compare the pricing, features and other factors of both the softwares further in this blog.
CosmoLex Overview
CosmoLex is among the powerful legal case management software in the industry. It is a complete legal case management software. This software simplifies the billing and accounting of the law firms. CosmoLex offers features to the firm that allow them to practice efficiently. CosmoLex is mostly catering to the law firms. It is not the best software for solo practitioners or small firms. The pricing of this software is expensive in comparison to others in the industry. With its robust features, CosmoLex can make the daily legal practice simple for the firms.
CaseFox: CosmoLex alternalive
CaseFox is a comprehensive legal case management software. This software is especially for legal professionals and firms that are seeking for an efficient case management software. The software help is simplifying billing, case management, time tracking, document management, etc. With its user-friendly interface and array of features, CaseFox becomes the best CosmoLex alternative. Because of the various advanced features that CaseFox offers, various users opt for CaseFox as a CosmoLex alternative. CaseFox is a software that aims at streamlining the day-to-day activities of the law firm. CaseFox is the best free legal billing software that is available for solo practitioners.
CaseFox vs CosmoLex
Pricing is the very first factor that can influence the decision to choose any case management system. Most of the legal firms and professionals look for software that is affordable. A decently priced software with all the necessary features will grab the attention of legal professionals. Price plays a crucial role in decision making. Below, we will compare the price of CaseFox and CosmoLex.
a. CaseFox Pricing
CaseFox has affordable and competitive pricing. If you are a solo practitioner with less caseload, then you can leverage the free plan of CaseFox. For solo practitioners CaseFox is a free case management software. This plan has everything that the paid plan of CaseFox offers. CaseFox has one flat pricing and offers all the features within that price. CaseFox has one pro plan that costs $39per user/month USD. This plan includes all the features, functionality and integrations that CaseFox offers. This is the most popular plan that CaseFox offers. Next CaseFox has an enterprise plan, this is suitable for firms of enterprise level. The pricing of this plan is customizable and it will depend on the features that the firm will require.
b. CosmoLex Pricing
CosmoLex pricing is high in comparison to CaseFox. CosmoLex is an accounting and legal management software that costs $89 USD per user/month. The pricing of this software can be little much for most of the firms and professionals. Not just that, CosmoLex also offers some add-on at extra cost which will make software a little more expensive. Firms can additionally get CosmoLex CRM at $177 USD per month. CosmoLex website add-on is available at $159 USD per month. The file sharing and e-signature add-on are available at $60 USD per month. All these add-on can increase the overall cost of monthly pricing of the software.
When it comes to pricing and features, CaseFox is a more affordable and practical CosmoLex alternative & competitor. If you are looking for affordable legal billing software, CaseFox is a perfect option.
Mobile App
Mobile apps make the whole practice management process easy and on the go. With mobile apps, legal professionals will be able to manage their cases outside their office, too. Mobile apps make it convenient for legal professionals to interact with clients from anywhere. Most of the legal practice management software has both android and IOS mobile apps. Further, we will discuss CaseFox and CosmoLex mobile apps.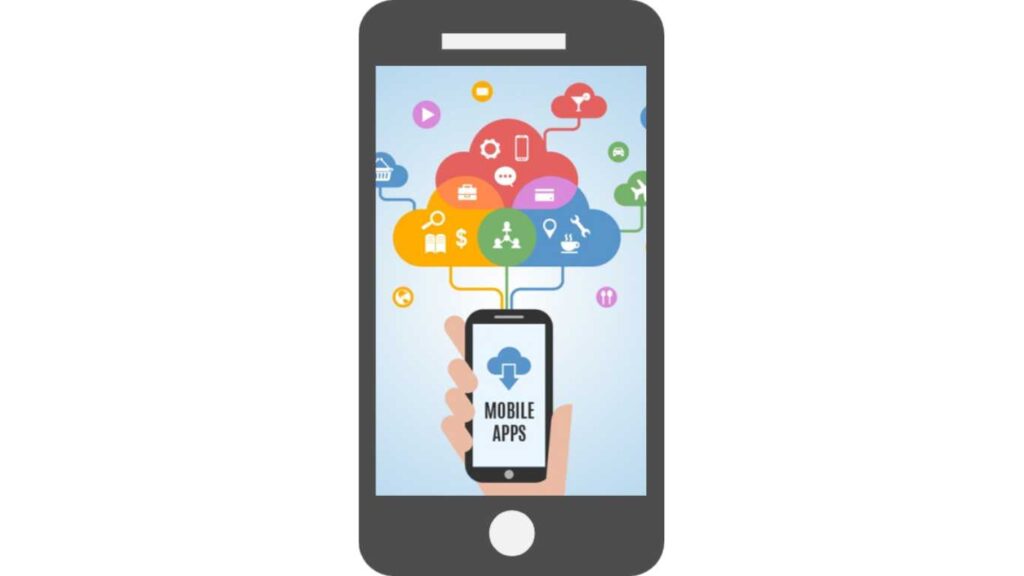 a. CaseFox Mobile App
CaseFox is a law practice management software that has both android and IOS versions. CaseFox mobile app offers all the features that are available on the desktop version. Just like the desktop version of the CaseFox, the app also lets users bill their time and expenses effectively. They can generate professional invoices in multiple formats through mobile apps. The app lets users perform all the tasks that they can do with the desktop version. The user-friendly interface of the app makes it more easy to understand and use.
b. CosmoLex Mobile App
Just like CaseFox, CosmoLex also has both android and IOS versions. But the mobile app of CosmoLex is not that smooth. The app doesn't offer all the features that are available in the desktop version. The app also lacks communication features. Which means if users want to send a message to their client, they can't. They can't access messaging features in the mobile app. As well as the dashboard that is available in the mobile app is not customizable.
If you are a legal professional that likes to operate through apps, CaseFox has a better app. CaseFox mobile app is a perfect CosmoLex alternative.
Customer Support
Customer support is a crucial part of any case management software because it ensures customer satisfaction. Customer support provides a simple and direct channel to users through which they can seek assistance. They can share any technical issues that they may be facing and receive guidance whenever they want. The effective and efficient customer support helps in building trust, and shows commitment towards customers and foster positive relationships.
a. CaseFox Customer Support
CaseFox customer support is robust, and it is available 24*7. There are numerous law firm and legal timekeeping software available that does not offer customer supports 24*7. Most of the law firm softwares offers customer support during business hours only. With CaseFox, users can get support through email, message and call around the clock. The efficient customer support that CaseFox offers makes it shine in the market.
b. CosmoLex Customer Support
CosmoLex also offers customer support through various channels. But the only drawback is that it is not available 24*7. CosmoLex offers customer support only during business hours. So if users face any glitch or technical issue, they can look for a knowledge base support. If not, they will have to wait or book a schedule to consult with customers. The robust customer support of CaseFox also makes it a CosmoLex alternative.
Table Of Comparison
| | | |
| --- | --- | --- |
| Features | CaseFox | CosmoLex |
| Easy UI | CaseFox has a user-friendly interface | The interface of CosmoLex is complicated in comparison to CaseFox. |
| Communication Management | CaseFox offers a client portal feature that enables effective client communication. | CosmoLex lacks communication features. |
| Free Account | CaseFox offers a free account for a lifetime in their solo plan. | CosmoLex only offers a free trial to new users. |
| Discovery Management | CaseFox has a powerful discovery management feature. | Discover management feature is missing. |
| Document Management | In-built document management. | Integration with a third -party document management platform. |
| Easy File Sharing | Ensure easy and secure file and document sharing. | An add-on of $60 USD per month is available for accessing file sharing features. |
The Bottom Line
Billing software for lawyers plays an important role in managing their daily invoices and law practice. With an efficient law firm billing software, lawyers will be able to manage their practice with ease. CaseFox and CosmoLex are two prominent law firm billing softwares in the industry. Both these softwares have different pricing, features and functionality. CaseFox excels most of the case management features, such as time tracking, legal billing, finance management. Not just that, it also eases the communication between lawyers and clients. On the other hand, CosmoLex is a software that focuses more on legal accounting. When selecting a legal practice management software, it is important to consider your firm's specific needs, goals and budget. If you are using CosmoLex, CaseFox is a perfect CosmoLex alternative, and it is affordable, easy to use.