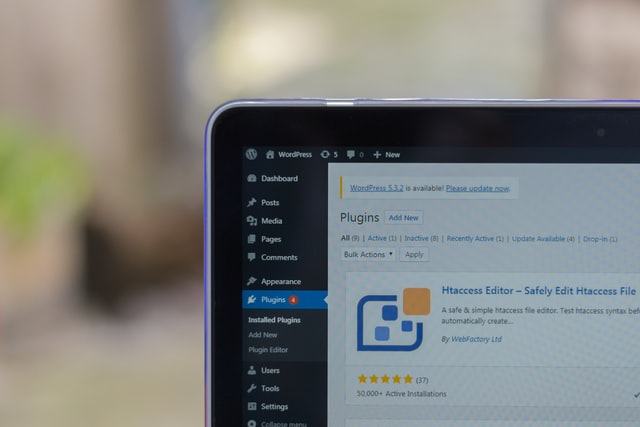 Having a WordPress website is extremely difficult. You have to take care of many things. The content, activity, and all the things related to it. But there are many minor things that are not concerned with the start of your website but sooner or later you need them. One of these things is forms. Nowadays every small and big website has formed. There are various reasons to have these forms for your website. It is mostly used by the websites for spreading some event or fest that they are organizing to get the details of the person.
Whatever the reason might be, having a form plugin will always help. If you are someone who is new to the industry then you might not need the plugins and go for the available default forms. But if you are a big website and need more than just a default form then you should consider having the plugin. We know it's kind of tricky to find something for such basic needs. But we have got you covered. In this blog, we will show some of the best free and paid plugins for your WordPress website. Let's start with it. But first, understand the reasons for having a form plugin:
Why do you need a form plugin for your WordPress website?
Easier to get visitors on the email list
Gravity Forms
First on this list is the Gravity Forms. They are one of the finest in this field. Their popularity for form plugins shows how effective their features are. Looking at its great features it can be seen that this is a premium plugin. You can create the form in this plugin as per your need. The form will be visible for whatever period you want and then you can also have customized dialogue when the form expires for your viewers to know. 
Jetpack
Jetpack is another great plugin for forms. It is the most user-friendly and easy-to-use plugin that you will find for forms. It is super simple to create forms on this plugin. Among all its fabulous features its built-in module feature ranks the highest. As I said, it is super easy to create forms on this plugin because you don't need any other plugin when you have Jetpack.
Contact Form 7
If you are low on budget and need a free form plugin then you have to go nowhere else than the Contact Form 7. Don't get confused with the name. This plugin has the name contact form 7 but regardless of this, you can create any kind of form in this login without any restriction. 
WPForms
Another premium form plugin is lost as WPForms. The plugin is quite new in the industry, having experience of around 6-7 years but they have shown their potential already. It is considered the future in the form of a plugin. They also have the free version of their form plugin with many features.
Ninja Forms
One of the most exclusive on this list is the Ninja Forms. It is an easy-to-use and simple plugin. You can use it to create plugins with the help of the drag and drop feature. Although it is simple, that does not mean it lacks the features. You can check many hooks and filters that are available in this plugin.
Contact Form By BestWebSoft
Contact Form By BestWebSoft plugin is easy to access. You can create the forms in this plugin with easy steps. It is not hard work. Along with the forms you might also need the feedback forms too. With this plugin, you will be able to create those too. These forms will be regarding your posts or pages. It is a premium plugin and lets you use the default field or add an additional field to it.
FormCraft
If you are looking to create attractive forms and great formats or the form then it is time that you get a plugin FormCraft that has a drag and drop builder. If you are not a professional and beginning with it then you can use the ready-made templates. In case you have pop-up forms in your mind then you can also go for that feature and it will be displayed on the screen of the users.
Formidable Forms
For creating any kind of complex form you need a plugin with more advanced features and there is no better choice than Formidable Forms. It is hard to find more advanced as well as tricky featured plugins. It is developer-friendly and helps in creating some complex forms. But if you are a beginner we would suggest not going for this option because of the advanced features and high-end process.
Caldera Forms
Anyone who wants an advanced plugin with great features but is worried about the price of the plan which comes with it will be glad to know about Caldera Forms. This one has brilliant features but still provides a free version. This is a perfect option for beginners. Even the premium option is great but you will be getting a lot of features in the free itself. This is a user-friendly plugin but not the best choice for developers because it lacks complexity and options in the features to bring changes.
Final Verdict
In this blog, we have listed some of the best paid and free plugins for their form. For your WordPress website. It is not simple to finalize one among these great options. All these options are amazing and have great attributes and features for your website. But we are also not suggesting picking any of it. Only after analyzing your demands and requirements should you go with your final choice. You must have a plugin for forms because it makes your task easier and more efficient.