In the rollercoaster ride of the legal world, it is crucial for law firms to stay organized and efficient. Efficiency in the legal industry is the key to success. This is why most legal professionals and law firms use law firm case management software. In today's digital world, there are various paid and free legal billing software available. Today we will be talking about MyCase alternatives and competitors. We will be comparing MyCase with CaseFox, a prominent billing software for lawyers in the industry. Both these case management systems offer a wide range of tools and functionalities. CaseFox is the best MyCase alternative that offers the same features. It has integration capabilities but at a better and more affordable price. This MyCase alternative comparison can help you make an informed decision about choosing law practice management software.
If you are looking for a suitable MyCase alternative, this blog is going to be very helpful to you. So continue reading below:
CaseFox Overview
CaseFox is a comprehensive cloud-based legal practice management software. This is to streamline the day-to-day activity of law firms. With advanced features like case management, tracking, invoicing, and billing, CaseFox makes the overall process easier. The software allows for accurate recording of all the billable hours. The platform also offers document storage and management securely. 
CaseFox vs MyCase
User Interface and Ease of Use
The UI of any software plays a crucial role in enhancing the experience of the users with the software. A simple UI makes users easily adopt it and enhance their productivity.
a. CaseFox UI
CaseFox focuses on a more clean and intuitive interface. This allows users to get comfortable with the software easily. They can effortlessly navigate through the software. The easy and user-friendly interface of CaseFox allows users to handle their legal practice efficiently. It also ensures a quick learning curve, which makes this legal billing software the perfect option for law firms.
b. MyCase UI
On the other hand, MyCase focuses more on creating a visually appealing interface. With appealing icons and menus. Users may take longer to get familiar with the interface and features. MyCase's attractive design can engage users, but they usually find the interface a little more complicated than other legal softwares.
Customer Support
Customer support is an important aspect of any legal billing software. Powerful customer support will ensure customer satisfaction. A robust customer support effectively offers support to the users, it will provide assistance and guidance in resolving issues.
a. CaseFox Customer Support
When it comes to customer support, CaseFox offers the best customer service in the industry. With CaseFox, users can avail of customer support 24*7. But that is not the case with MyCase. CaseFox users can deal with any technical issues they face by talking to CaseFox customer support. CaseFox offers customer support via email, chat, and call.
b. MyCase Customer support
MyCase only offers customer support during business hours. This can be troublesome for users if they face any issues after business hours. MyCase also offers guidance and support through email calls and SMS.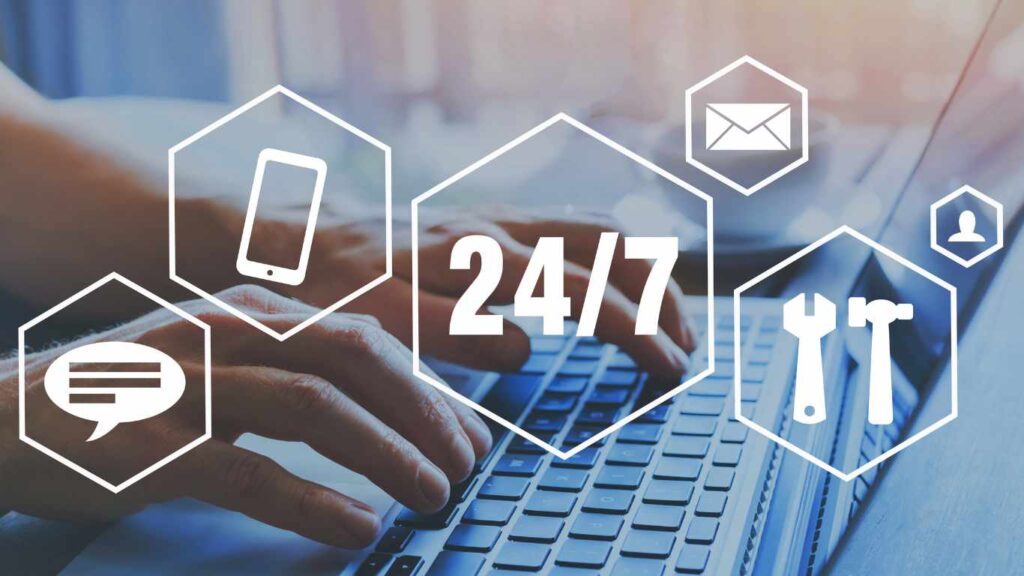 Pricing
Pricing is the crucial factor that helps legal professionals and firms in choosing the best legal billing software for themselves. Affordable legal billing software is important as it allows lawyers to manage expenses effectively and avoid any financial strain.
a. CaseFox Pricing
Pricing is a factor where yet again CaseFox outshines MyCase. Because of the flat and affordable pricing, CaseFox becomes a MyCase alternative. CaseFox not only has paid for legal services, but it is also a free case management software. The legal industry has a wide variety of legal case management software, but most of them have pricing models. You will only find a handful of free legal billing software and most of them don't offer advanced features. But that is not the case with CaseFox. Users can leverage all the features that are available for a paid plan. CaseFox can be the perfect billing software for lawyers who don't have a caseload. They can simply use a free version of the software.
Apart from the free legal billing, CaseFox also has a paid plan for $39 per user/month USD. This plan is suitable for lawyers and law firms of different sizes. Not just that if you want a customizable plan, CaseFox can also offer that in their enterprise pricing option.
b. MyCase Pricing
MyCase is a legal practice management software with three different pricing options. One thing to note about MyCase is it just offers a free trial and doesn't have any free plan. It has basic, pro, and advanced options. The basic plan is for $39 per/month, pro starts from $69 per/month and the advanced plan has pricing of $89 per user/month. MyCase also has some additional add-on features, such as a website and MyCase Accounting. But these add-ons come at a price. For website add-ons, users may have to pay $100, whereas, for MyCase accounting, it costs $39.
Table Of Comparison
| | | |
| --- | --- | --- |
| Features | CaseFox | MyCase |
| Pricing | Affordable pricing and free plan for solo practitioners. | MyCase offers tiered pricing plans. |
| Document Templates | CaseFox offers pre-made document and invoice templates. | No pre-made documents and invoice templates are available in MyCase. |
| Multilingual | CaseFox offers a multilingual feature. | The software operates in one language only. |
| Automated Billing | CaseFox supports automated billing. | MyCase doesn't support automated billing. |
| Customer Support | 24*7 customer support to all the users | Customer support is available online within business hours. |
The Bottom Line

Choosing the right law firm billing or legal timekeeping software is a significant decision. This decision can impact the growth of the law firm. Both CaseFox and MyCase offer powerful features. But the difference lies in the pricing, user interface, and customer support. CaseFox stands out as the best legal billing software because of its UI and pricing. Because of MyCase's higher pricing, its users are opting for CaseFox as a MyCase alternative. If you are a legal professional or a law firm, assess your needs and preferences. It will help in deciding which case management software is better suitable for you. Consider comparing the budget and features of the legal billing software you are choosing.